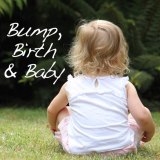 Bump, Birth, and Baby is a lovely and supportive blog run by Nadia, a Melbourne based mum of two, Acupuncturist and birth attendant.    

"I am passionate about all things pregnancy, birth and baby related! After 10 years working with pregnant women and becoming a mum myself, I realised that although our experiences are different, we all benefit and learn by sharing our own stories of motherhood."

Check out her page at http://bumpbirthandbaby.wordpress.com/about/

Nadia is an acupuncturist at Five Elements clinic and I have been been contributing to her blog and facebook pages in helping her with answers to some of the question that are related to naturopathy.  I have posted a few here….

Q: We have been advised to reduce the amount of milk our young child drinks. My husband and I are concerned about making sure he gets enough calcium. How much calcium does a child need a day? What are good ways of ensuring he gets enough?

There are so many different schools of thought in regards to eating dairy foods….some people believe that milk is for baby cows only, and others believe it is essential for adequate calcium intake.  It is evident however, that dairy products can be implicated in exacerbating allergies.  People have different thresholds for their tolerance to all foods –  some people may be OK with yogurt, but not milk, or a little bit of hard cheese is fine, but not cream.  Everybody is different, and it is important to be consciously aware of how different things make us feel, and the reactions we have to them.

The advice given to you to reduce the amount of milk your son drinks does not have to cause concern over ensuring his daily calcium requirements are being met.  The Australian recommended daily intake of calcium for children is –

1-3 years: 500mg/day

4-8 years: 700mg/day

6-11 years: 1000mg/day

The following table outlines some common, and easily included foods and the approximate calcium content for the serving amount.

| | | |
| --- | --- | --- |
| FOOD | SERVING AMOUNT | CALCIUM CONTENT |
| Tofu | 115 gm | 396 mg |
| Spinach | 1 cup cooked | 244 mg |
| Yogurt | 1 cup | 448 mg |
| Milk – Goat | 1 cup | 326 mg |
| Blackstrap Molasses | 2 tsp | 117 mg |
| Kale | 1 cup cooked | 93 mg |
| Sesame Seeds | 1/4 cup | 351 mg |
| Sardines | 90 gm | 346 mg |
| Cheese | 28 gm | 204 mg |
| Cow's milk, grass-fed | 120 mls | 137 mg |
| Oranges | 1 each | 52 mg |
| Broccoli | 1 cup raw | 42 mg |
| Fennel | 1 cup raw | 42  mg |
| Celery | 1 cup | 40 mg |
| Green Beans | 1 cup raw | 37 mg |
| Brussels Sprouts | 1 cup raw | 37 mg |
| Sea Vegetables | 1/4 cup | 33 mg |

Eating a variety of whole foods each day is the best way to ensuring adequate nutritional requirements are being met.  As you can see from the above table, a meal of scrambled tofu with some spinach and sesame seeds can go a long way to achieving adequate calcium levels.  Trying other dairy alternatives such as goat or sheep's milk products may be an appropriate alternative.  Goat's milk yogurt is often very well tolerated.  Cultured dairy, such as yogurt, labne and cottage cheese, is also often more well tolerated as the good bacteria in the culturing process changes the proteins and sugars into more readily digestible forms.

There are many milk alternatives on the market including oat, rice, soya, and nuts like almond milk.  If you decide to use these substitutes, make sure you read the ingredients list carefully and purchase those that have few additives, and low sugar levels – 'malt' and 'job's tears' are commonly found in milk alternatives and are ultimately sugar syrups.

Depending on your child's age, nut milks can be a great, and nutritionally dense alternative.  They are also easy enough to make yourself so you know exactly is going into it.

Below is a recipe adapted from a fantastic book "Wholefoods for Children" by Jude Blereau….which I consider an incredibly valuable book in any kitchen!

ALMOND OR CASHEW NUT MILK

Makes about 375mls

75gm (1/2 Cup) raw almonds with skins on, or raw cashew nuts

Place the almonds or cashews and a pinch of salt in a small bowl, add enough water to cover the nuts and soak over night at room temperature.  Strain and rinse well.  Remove the skins from the almonds – they should slip off easily.   Place the nuts in a blender with 435 mls (1 ¾  cups) of water and process until smooth.  You can use a nut milk bag, or peg 4 layers of muslin (cheesecloth) onto a jug or bowl and pour the almond milk through.  Squeeze out the remaining liquid.  Store in a clean jar in the fridge for up to 2 days, adding a dash of agave syrup or honey if desired to sweeten.  A bit of separating out is normal so stir before use.

Q: What are some good sources of iron to eat during pregnancy? I am not a huge fan of meat…
Ensuring appropriate iron levels throughout pregnancy is extremely important for both mum and bub. The need for iron increases during pregnancy, especially during the later stages. Iron deficiency is not uncommon in pregnant and lactating women, whether they eat meat or not. The best sources of non-heme iron; that is iron that is not from animals, are fortunately very easy to increase in your diet. 1 tablespoon of dried herbs, especially thyme, parsley, oregano, marjoram, can provide between 10 and 20% of your daily recommended intake – it is unlikely however that anyone would eat that much herb, but it still a great idea to add it to your food where ever possible! Raw cacao is also another significant source of iron. There are so many delicious recipes, as well as pre-made 'treats' that feature raw cacao. Simply adding some raw cacao nibs to your breakfast muesli or cereal, or throwing some in trail is a great idea. Pumpkin seeds, sesame seeds and cashew nuts are all good sources of iron – snacking on a trail mix with these nuts and others is a great way to eat a whole range of nutrients, with the added bonus of keeping the blood sugar levels balanced throughout the day. Tahini (sesame seed paste) is also a wholesome and delicious food that will supply you with almost 1.5 mgs of iron per table spoon – adding this to the daily meal plan is easy – make some dips like hummus, or a tahini and yoghurt salad dressing, or simply tahini and banana on toast! Sundried tomatoes and dried apricots and also great sources of iron that are easy to include in your daily meals and snacks. Leafy greens like spinach, although a high in iron, contain compounds that make the absorption more difficult. This is improved by cooking, as well as partnering it with a veggie high in ascorbic acid like lemon juice. Eating animal and plant-based iron forms together improves the overall absorption of iron – so a great idea for a nutrient dense and iron rich meal is to add some leafy greens and cashew nuts with good squeeze of lemon juice to a stir-fry. An important element to consider in optimising the absorption of all nutrients is a healthy digestive function – appropriate stomach acids and digestive enzymes are the corner-stone of optimal nutritional absorption. Having a glass of water with a couple of tablespoons of lemon juice or apple cider vinegar about 10-15 minutes before eating is a great idea to get the digestive system primed. It is also important to avoid drinking tea (many herbal teas included) or coffee around food as compounds in these foods can inhibit the absorption of iron.
Sometimes it is appropriate to take an iron supplement – especially in the last trimester when the daily recommended dose is up to around 27mg per day. All iron supplements are not created equal, so it is best to talk to a health care professional about one that would be best for your needs.

Q: My 6 month old has developed some eczema on her torso and in her elbows. I think it is just from the heat, as she is exclusively breast fed, and has only been introduced onto vegetables so far. No rice cereal. Generally it does not bother her, but it can look quite inflamed and red. Are there any creams or remedies I can use to reduce the rash?
If the rash is a heat rash, then it will no doubt resolve of its own accord without causing too much discomfort. A great thing to try for some relief is using a half / half mix of chamomile and calendula flowers (both can be found at health food shops) and make a very strong tea (about a tablespoon of each to about 250ml) let it steep and cool. Strain and add 20 drops of lavender essential oil to the mix. Transfer it into a small pump spray bottle and use several times per day. There are some great creams on the market – look in a local health food shop – 'Hope's Relief' and 'Grahams Calendula Cream' both contain natural ingredients and are worth trying. Although your 6 month old is exclusively breast feed, it is still possible there may be something you are eating that she is sensitive to. Monitor any patterns that may be associated with your food intake as well – the immune system is a learned system however so a few episodes of childhood eczema is not unusual as the immune system learns the ropes! Probiotics are incredibly important for proper immune functioning and can be helpful in resolving eczema.